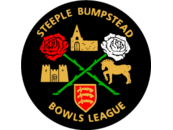 Steeple Bumpstead Bowls League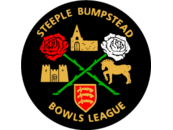 Chairman's Welcome to 2021
It gives me great pleasure to welcome all our dear members to what I hope will be a far more pleasant year than the last one! I could not have imagined what a challenge we would face during my first year as Chairman.

Firstly, I offer my sincere condolences and sympathy to our members who have lost loved ones due to the pandemic or for any other reasons.
Last season's competitive competitions would not have gone ahead without the work of Tony Green and Kevin Nichols and I thank them both for their endeavours. Let us hope the vaccine programme and other safeguards will take us back to as normal a season as possible in 2021.
We are really delighted to welcome Stansted and Thaxted Bowling Clubs to our league for 2021, and welcome the new Pairs League named after Arthur Spackman who sadly passed away in February 2020.
The league was founded in 1946 at a meeting at the Lion Hotel, Steeple Bumpstead. Records show that a dance was held in April that year which raised £6 12s (£6.60) and each of the six founding teams had paid ten shillings and sixpence (52.5p) as a joining fee to launch the league on a sound financial footing. The founders were two teams from Haverhill Town, two from Steeple Bumpstead, together with Castle Camps and Stoke by Clare. 2021 will be the 75th Anniversary of the League and we plan to hold a celebration event in July to commemorate the League's founding and to meet old friends and fellow bowlers.
Today the league comprises twenty-six teams in three divisions from seventeen clubs and serves an area which includes North West Essex, East Suffolk, and South East Cambridgeshire.
League matches are for teams of triples and played mostly on a Friday evening and some Monday evenings with cup matches taking place on a Monday. The Walter Smith Cup is an open competition for all teams, and each division has its own knockout cup. 2020 restrictions necessitated in bringing in a curtailed competition which saw the introduction of the Pairs Competition. It was very successful and it is going to be a highly exciting permanent feature of the SBBL going forward.
The league additionally runs open singles, open pairs, open triples, and mixed pairs competitions throughout the season with a Finals Day which is normally on the first Saturday in September and The Champions (The teams which are champions of each division) verses The Rest (that is a team made up from players invited from all other teams) match on the following Saturday to conclude the session there is a presentation of all trophies. In 2021 a Semi Finals day is being introduced.
Finally, it would be great if as many of you as possible entered the league's competitions and support member clubs' open days and The Buster Moore Charity Cup which will raise funds for the chosen charity of the host club.

Chris Ford, Chairman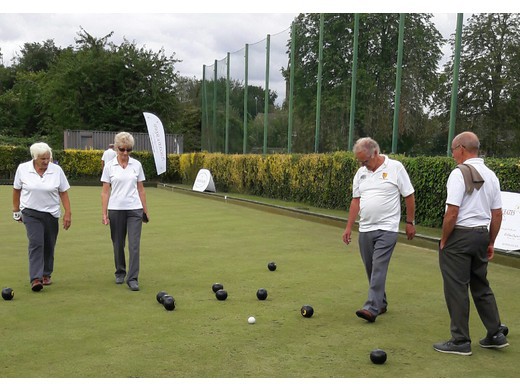 Social, News & Weather
Contact Us
Any feedback, suggestions or issues with the site, just let us know.
Never miss an update
Follow the site to get the latest news and results straight to your email