Steeple Bumpstead Bowls League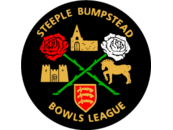 Steeple Bumpstead Bowls League
News Report
2020 Club Invitation Days & Events
20/02/20
Balsham Bowls Club
Extends an invitation to you to play in our two annual open days:
On Sunday 14th June start 10:30 am
The Bob Ward Triples: Entry £12 per team
And on Sunday 20th September start 10:30 am
The Balsham Pairs: Entry £8 per team
In both events Runners up will receive a cash prize
Lunch and Tea available at a small cost
Please Contact: Peter Day
Tel: 01223 291901
Email: h.day57@btinternet.com
----
Castle Hedingham Bowls Club
Sheepcot Road, Castle Hedingham, CO9 3HB
The Castle Hedingham Bowls Club , Charity Day Tournament, Sunday 6th September
Entry Fee £40 per team to include lunch barbecue plus tea/coffee & biscuits on arrival for registration at 10 am. First game at 10:30 am and then throughout the day until late afternoon. Please note we will be accepting the first 12 teams (of 4 players) to compete for the Lionel Brown Cup.
Visitors are very welcome. As we will have ongoing refreshments throughout the day the bar will be open. If you wish to have lunch as a non-player, please reserve your place by forwarding a cheque for £5 per head in advance along with your registration form and fee to either name and address as stated on the form.
There will be a raffle planned for the day. For a registration form and any further information, please contact Donna or Chris:-
Donna Gilder on 07801525240 -- nettydonna5@gmail.com
Chris Ford on 07812 128320 -- chris@chrisfordconsultants.co.uk
----

Quendon Bowls Club
Cambridge Road, Quendon, Saffron Walden, Essex, CB11 3XQ. Telephone 01799 541544
Richard Walters Memorial Cup
Open Triples Competition. Sunday 26th July 2020 09:30am for 10:00am start. Dress code for the day – Greys
You are invited to enter a team. The cost will be £10 per head (£30 per team)
This will include Tea/Coffee on arrival, Lunch and Afternoon Tea
Non Playing visitors £5
The competition will be played as a 'Round Robin' with Semi Finals and Final with cash prizes for the Finalists
There will be a 'Spider' and a raffle. Licenced Bar open for drinks
We hope that you will be able to join us and it should be appreciated if you would confirm your attendance by no later than 4th July 2020
To David Edwards 12 Pond Cross Way, Newport, Saffron Walden CB11 3QR. Email: david.edw21@talk.net
----
Stoke-by-Clare Bowls Club
Are holding a village fete on behalf of the bowls club
On Saturday 20th June at 1:00 p.m.
It will consist of the usual stalls plus steam railway, birds of prey static and flying display, BBQ and a bar
Follow the site to get the latest news and results straight to your email
Contact Us
Any feedback, suggestions or issues with the site, just let us know.
Send a message